Finance & Administration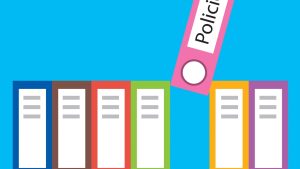 The Finance and Administration team within the Johns Hopkins Facilities and Real Estate group offers a comprehensive suite of services encompassing finance and administration, human resources, and information technology tools and support.
We are a team of dedicated professionals who play a vital role in supporting the financial and administrative functions within the JHFRE organization. Our commitment is to provide excellent service, efficient operations, and strategic support to enable the smooth functioning of the entire department.
Finance & Administration
Finance and Administration oversees the financial operations and administrative functions of the JHFRE department. We handle budgeting and space charges, financial reporting, procurement, and contract management, ensuring compliance with regulatory requirements and organization policies. We aim to optimize resource allocation and enhance financial transparency, enabling effective decision-making throughout the department.
For Finance and Administration questions, please contact the Director of Finance Operations, Dave Alexander, at dalexand@jhu.edu.
Human Resources
Our Human Resources team manages the full range of employee-related activities with JHFRE. This includes talent acquisition, employee onboarding, benefits, performance management, and employee relations. We strive to create a supportive work environment, foster professional development, and promote employee well-being.
For Human Resources questions, please contact the HR Generalist, Shalonda Hunt, at shunt35@jh.edu.
Information Technology Support
The Information Technology Support team provides support for business applications and technology utilized within JHFRE. We handle system implementations and administration, and equipment purchasing. We aim to ensure the smooth functioning of technology infrastructure, enabling uninterrupted operations and effective communication across the department.
Information Technology Systems
Our information technology systems offer robust technology solutions tailored to the specific needs of JHFRE. We design, implement, and manage software applications, databases, and information systems that enhance productivity, streamline processes, and improve data management.
The IT Systems utilized in JHFRE are:
Archibus
B2GNow
GIS
Maximo
PMWeb
OnBase
AMT (real estate)
IT Resources
Conference Room AV Instructions

JHFRE Small Violet Conference Room

Headphone Instructions
For Information Technology questions, please contact the Information Systems Manager, Victor Miranda, at vmiranda@jhu.edu.
IT@JH Help Desk Support
To submit a Johns Hopkins IT Help Desk ticket, follow the step-by-step help desk instructions guide.
Create a Help Desk Incident if you need setup or have an issue with any of the following:
Desktop help
Microsoft Teams app
Pulse Secure (VPN)
Zoom meetings
Internet
Wi-Fi
JHFRE cell phone
SAP
my.jhu.edu portal
You can call the Help Desk directly at 410-955-HELP (410-955-4357) for the following issues:
Epic (submit an Epic support electronic ticket form or call 410-614-EPIC (3742))
Critical IT issues that require an immediate response
Password resets
Outages