Maps & Directions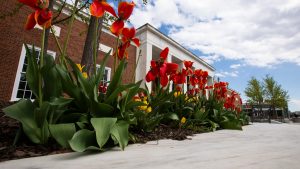 Directions to the Keswick Campus
Parking
Limited visitor parking spaces exist at the North Building of the Keswick complex. The South Building has an extensive visitor parking area if these are full. To reach these spaces, exit the North Building lot, make a right on Keswick Rd. and follow the signs to the South Building. After turning into the complex, continue up the hill to the surface lot and visitor parking. From there, enter the South Building entrance check-in. The security staff will be able to direct you to the North Building.
Please do not park in the surrounding neighborhood or at The Rotunda. Unauthorized vehicles in these areas may be towed.
Blue Jay Shuttle
The Blue Jay Shuttle travels to the Keswick complex throughout the day, typically twice hourly. Please see the shuttle website for schedules and routes.
Public Transportation
JHFRE and the Johns Hopkins at Keswick complex are serviced directly by MTA routes 22 and 98 at 40th St. and Keswick Rd. The 98 bus also services an additional stop on Keswick Rd. near the South Building.
We are also accessible by a short walk from MTA routes 61 (University Parkway and West 40th St.) and 27 (Falls Rd. and West 41st St.)
Amtrak/MARC Service
Our offices are a short cab ride from the Amtrak and MARC rail services at Baltimore's Penn Station. The most direct route is to take the JFX/Route 83 North to Falls Rd, make a right on 37th St., and a left on Keswick Rd. Johns Hopkins Facilities & Real Estate is in the North Building, two blocks up on the left.
Airport
The closest major airport is Thurgood Marshall Baltimore Washington International, BWI.
If you need a rental car, hop on the free shuttle bus outside the terminal to the adjacent rental car facility. Once in your vehicle, enter 3910 Keswick Rd., Baltimore, MD 21211, in your GPS.