Strategic Pursuits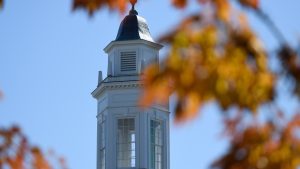 Strategic Pursuits
As part of our commitment to growth and innovation, we actively pursue strategic opportunities that align with Johns Hopkins' real estate goals. Our team engages in market research, feasibility assessments, and partnership development to identify and explore potential development sites, collaborations, and joint ventures. By leveraging our knowledge and network, we strive to forge strategic partnerships that enhance the university's real estate portfolio and contribute to its overall mission.
Our team enhances the capabilities for strategic planning and execution of acquisitions/dispositions, new development, economic development projects, and real estate-related partnerships within the Johns Hopkins enterprise.
Examples of some successful strategic pursuits executed by our real estate team include:
Belward Research Campus
Bayview Medical Center
Charles Village
Remington
Inquiries
If you have questions or concerns or would like to inquire about Johns Hopkins' strategic pursuits, please email the Chief Real Estate Officer, Mitch Bonanno, at mbonanno@jhu.edu.