Engineering & Utility Services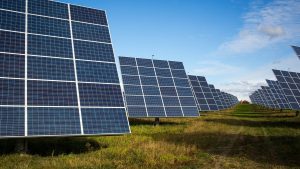 Engineering & Utilities
Our Engineering & Utilities team plays a critical role in ensuring the efficient operation and sustainability of our campus infrastructure. Comprised of skilled engineers, technicians, plant operators, and energy experts, our team is dedicated to providing reliable utility services, implementing energy-efficient practices, and maintaining the integrity of our facilities.
Routine Maintenance
Maintaining the Homewood campus energy plant
Utility management (electricity, heating, cooling, water)
Building system upgrades and maintenance
Energy conservation
Conduct design reviews
Our Commitment
Johns Hopkins University is committed to providing reliable utility services, optimizing energy efficiency, and maintaining a sustainable campus environment. Our Engineering & Utilities team strives to leverage technological advancements, industry best practices, and a proactive approach to ensure that our facilities operate smoothly and contribute to the university's mission of excellence in education, research, and innovation.